Personal Loan in Ahmedabad
Personal loans are unsecured loans obtained from a bank or a non-banking financial firm (NBFC) solely for the purpose of fulfilling personal needs. Personal loans are a great option for those who need funds quickly. It is preferable to take out a personal loan rather than use credit cards. The latter has tight credit caps; while the former lets you pick the exact balance of your personal loan. Furthermore, not all suppliers or sellers take credit cards, while you can pay anyone via check, bank transfer, or cash with the funds from your personal loan.
One of the advantages of a personal loan is the versatility it has in terms of use. A personal loan can resolve a variety of purposes when needed. As a result, you can use a personal loan to pay for house renovations, higher education, travel, weddings, and medical expenses. The debt sum you will repay is one of the advantages of personal loans. Personal loans up to Rs.10 lakh are available in metro and urban areas, while personal loans up to Rs.5 lakh are available in semi-urban and rural areas.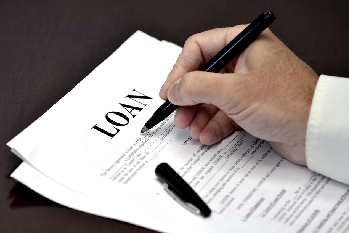 BENEFITS OF PERSONAL LOANS
There is no guarantee or collateral.

No asset is needed as collateral, since this is an unsecured loan,. It is granted based on your history and ability to repay.

There is less paperwork.

Personal loans, contrary to common belief, are accepted with minimal paperwork.

Loans are disbursed quickly.

The loan payment takes only a couple of hours these days. If banks believe you have the ability to repay the loan within the agreed-upon time frame and need the money for a legitimate reason, getting a personal loan disbursement is simple.

Fixed-interest rate

A personal loan's rate of interest is set at the start of the term and stays steady throughout, making it easy for borrowers to budget for their EMIs ahead of time.

Loan terms are flexible.

Personal loans are available with terms from one to five years. As a result, you have the freedom to select your tenure based on your re-payment schedule.
ABK Securities for Personal and Home Loan
When looking for a personal loan in Ahmedabad, it's a good idea to start by making a list of a few banks. Since you've narrowed down your choices, all you have to do now is compare their various loan options. You may go to one of their locations or compare prices on the phone or online. If you don't want to go through this phase, contact ABK Securities, the best Home Loan Agent in Ahmedabad. You can avoid repetitive marketing phone calls if you choose the second choice.
We have the expertise to provide you with a tailored personal loan solution that suits your financial objectives. The maximum amount of debt, typical loan terms, and varying interest rates, as well as various other incentives products provided by these institutions, are all factors to consider when comparing different loan plans. It is impossible for someone who is still preoccupied with several problems to do proper research. As a result, experts like us will assist you in locating the best deal.
If you are looking for a personal loan in Ahmedabad or any Home loan agent in Ahmedabad contact ABK Securities now.