Wealth Management Service
In India, the twenty-first century saw a flurry of entrepreneurial projects that have resulted in an ever-increasing number of High Net Worth Individuals, or HNWIs. After Japan, China, and Australia, India has the fourth highest number of HNWIs in the Asia-Pacific region.
The HNWI segment is the fastest-growing segment, contributing to the expansion of the wealth management sector, which could be the most sought-after job choice. The wealth management industry in India is rapidly expanding, owing to two factors: changing regulatory conditions and increased competition. Many major names have set up their wealth management service in India in the last few years as a result of the rapid growth. Established businesses are diversifying their offerings and entering the asset management market.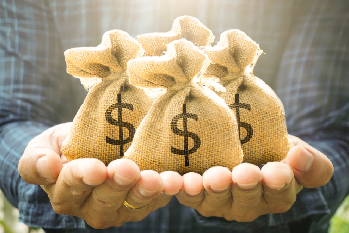 What Is Wealth Management?
Wealth management is an investment consulting firm that incorporates other financial markets to meet the needs of high-net-worth individuals. The manager gathers information about the customer's desires and individual position through a consultative process and then creates a customized approach that incorporates a variety of financial products and services.
A wealth management manager , also known as a wealth manager, is a category of financial manager that manages a wealthy client's wealth for a fixed fee by combining various financial disciplines and services, such as financial and investment advising, legal or estate planning, accounting and tax services, and retirement planning. Fees are structured in a variety of ways by various wealth management manager. Clients that need comprehensive wealth management services and want to develop a long-term partnership with a financial planner often collaborate with their manager on a fee-only or assets under management (AUM) basis.
ABK Private Wealth provides you with the broadest variety of investment opportunities across many asset groups — all under one roof, which no other private Wealth Management Service can assert. Any financial commodity in your portfolio is treated as a versatile building block in our investment strategy. If you're looking to invest in shares, debt, overseas funds, structured goods, real estate, commodities, or insurance, ABK Securities Wealth has a variety of options.
Determining your risk profile by asking some relevant questions based on your profile.
We will devise an asset allocation strategy that is tailored to the risk profile, and we will disperse funds in accordance with that strategy.
Our Investment management Board approves and allocates funds to products that have undergone rigorous due diligence.
We check your portfolio on a regular basis and compare its results to the goal we set together.
ABK Securities as a wealth management company
ABK securities Pvt. Ltd. Aims to preserve and accumulate wealth over time. The minimum net worth required to apply for wealth management services varies by organization. However, the variety of services offered is widely flexible depending on the institution in order to satisfy the client's individual needs.
We recognize the diverse financial needs of HNIs (high net worth individuals), households, and businesses, and we provide them with customized products and services to fulfill those needs. We use our collective expertise and broad business network to craft the best wealth management and consulting strategies for our customers, assisting them in achieving their strategic and financial goals.
Our personalized offerings are enhanced by excellent execution, a smart investment policy structure, and a thorough research process that focuses on choosing potential winners.